Kaixo Bihotz lovers,
Paris is famous for its romantic atmosphere, trend-setting fashion and gastronomy, and now is also claiming its spot as a sustainable city! 
Feel like adopting an eco-friendly lifestyle? 🌱
Come and discover with us the different options for sustainable tourism and at the same time enjoying the Paris experience. 
Let's start with the basics: the accommodation.
Let's begin our journey by staying in eco-responsible accommodations. These are tourist accommodation establishments with a commitment to sustainable development.
Second step: moving around without polluting the environment.
There´re different options such as eco-transports and bicycles. For this last option, Paris has a 700-kilometre urban bicycle network.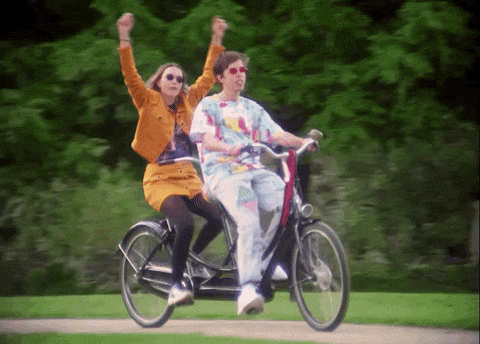 These 4 routes will show you 4 different sides to Paris:
Route # 1: Classic Paris, along the Seine (6,5kms)
This cycling route is the perfect way to admire Paris landmarks and must-see monuments.
Route # 2: Parisians' Paris, along the canals (7kms)
Route # 3: The Left Bank from the Bois de Vincennes to the Bois de Boulogne (17kms)
Route # 4: Off-the-beaten-track Paris, from Place de la Nation to Place de Clichy (7kms)
Once the hunger starts to kick in: let´s find a place to eat organic, local or seasonal.
Enjoy good food products whilst supporting the local economy and preserving the planet.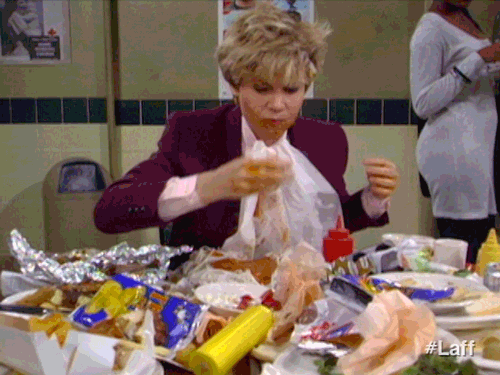 Here are some of our favourites:
 Supernature offers simple dishes made with fresh and healthy ingredients, mostly organic or local. It serves a healthy platter and a selection of different burgers. 
Kitchen in the centre of Paris is a neo-vegetarian canteen attracting all the foodies in the area with its colourful and inventive recipes.
Not far from Place de la République, Soya, a trendy canteen, offers organic and vegetarian food with flavours from around the world: mezze, couscous, vegetable lasagna …
The very in-vogue Café Pinson in the Marais concocts 100% organic cuisine in a cosy and friendly vintage-style setting.
To finish, La Cantine, in the very trendy concept store Merci, serves a healthy, balanced lunch every day. The menu, which changes with the seasons, features salads, quiches and risottos made with vegetables and fresh ingredients, fruit cocktails and delicious homemade desserts.
If you prefer the typical atmosphere of Parisian markets, then there's nothing better than strolling through the aisles of the city's organic markets:
Marché des Batignolles (Paris 17th district)
Marché Brancusi (14th)
Marché du Centquatre (19th)
Marché des Enfants Rouges (3rd)
Marché Raspail (6th)
Now, Before going, surely you´ll want to explore their shops and stores: so, let's try doing it eco.
Paris, being the capital of shopping has a large offering, the capital makes it possible for shoppers to opt for more responsible products: environmentally-friendly products made from organic materials, fair trade products, and goods with short food supply chains or products "made in France".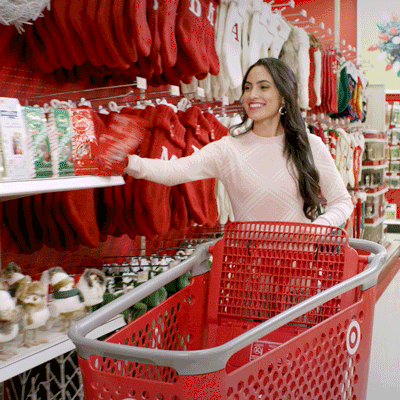 Here are two of our favourites:
Bonjour Concept Store Paris, is a concept store that has been playfully selecting funny objects, decorations items and gift ideas for the whole family since 2015.
L'Habit Français, is the first Parisian store to offer mixed clothing and accessories 100 % designed and manufactured in France. You will discover a selection of well-known brands but also products from emerging brands.
What are you waiting for?
Let's change the world together! 
🌿🤲🏻
***
Turismo jasangarria Parisen
Paris ezaguna da bere giro erromantiko, moda eta gastronomikoagatik, baina, orain, hiri iraunkor gisa ere aldarrikatu nahi da.
Bizimodu ekologikoa bereganatu nahi duzu? 🌱
Zatoz gurekin turismo jasangarria egin ahal izateko aukerak ezagutzera, eta, aldi berean, gozatu Parisko esperientziaz.
Has gaitezen oinarrizkoarekin: ostatua.
Ekin diezaiogun bidaiari, ostatu eko-arduratsuetan lo eginez. Hauek, garapen jasangarrirako konpromisoa duten turismoko ostatuek osatzen dute.
Bigarren urratsa: ingurumena kutsatu gabe mugitzea.
Hainbat aukera daude, hala nola, eko-garraioa eta bizikletak. Azken aukera honetarako, Parisek 700 kilometroko bizikleta-sarea du.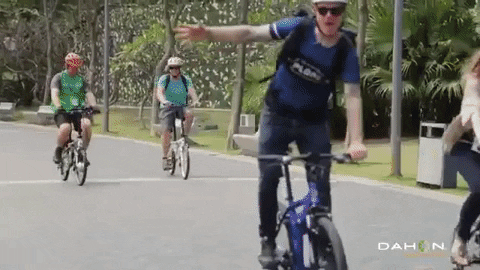 Hortaz, hona hemen lau ibilbide, Paris 4 ikuspegi desberdinetatik ezagutzeko:
1. ibilbidea: Paris klasikoa, Senan zehar (6,5 km)
Ibilbide hau Parisko leku enblematikoak eta ikusi beharreko monumentuak miresteko modu ezin hobea da.
2. ibilbidea: Parisen, kanaletan barrena (7 km)
3. ibilbidea: Pariseko ezkerreko ertza, Vincennes basotik Boulogne basoraino (17 km)
4. ibilbidea: Ahaztutakoen Paris, Nazioaren plazatik Clichy plazara (7 km)
Gosea gorputzean sartzen hasten zaigunerako, aurkituko dezagun organikoa, tokikoa edo urtarokoa de janaria jateko leku bat.
Gozatu dezagun elikagai goxoenez, tokiko ekonomia babestu eta planeta zaintzen duen bitartean.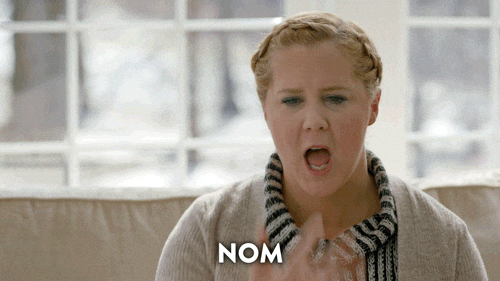 Hona hemen gomendio batzuk:
Supernaturek osagai fresko eta osasungarriekin egindako plater errazak eskaintzen ditu, gehienak organikoak edo tokikoak. 
Kitchen, Paris erdialdeko sukaldaritza jantoki neo-begetarianoa da.
Errepublika Plazatik ez oso urruti, Soya jatetxeak mundu osoko jaki organiko eta begetarianoa eskaintzen du.
Café Pinsonen % 100 organikoa den sukaldaritzaz gozatu ahalko dugu, giro eroso eta atsegin batean.
Amaitzeko, La Cantine, Merci kontzeptu-dendaren barruan kokatuta dago. Bertan, hamaiketako osasungarri eta orekatua eskaintzen dute egunero. Menua urtaroko jakietara egokitzen da, eta entsaladak, quicheak eta risottoak ditu, barazkiekin eta osagai freskoekin eginak, fruta-koktelak eta etxeko postre gozoak.
Hala ere, Parisko azoketan ohikoa den giroa nahiago baduzu, hiriko merkatu organikoetakoetara joan besterik ez duzu:
Marché des Batignolles (Parisko 17. barrutian)
Marché Brancusi (14. barrutian)
Marché du Centquatre (19. barrutian)
Marché des Enfants Rouges (3. barrutian)
Marché Raspail (6. barrutian)
Orain, joan aurretik, seguru asko zure dendak arakatu nahiko dituzu: beraz, ekologikoa egiten saiatuko gara.
Paris, modaren hiriburua izanez arropa denda eskaintza handia du, eta, horri esker, erosleek produktu arduratsuagoak erosteko aukera dute: material organikoz egindako produktu ekologikoak, bidezko merkataritzako produktuak, eta elikagaiak edo "made in France" produktuak hornitzeko kateak dituzten produktuak.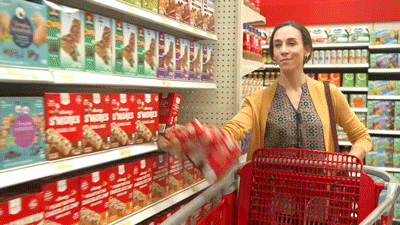 Hona hemen gure bi gogokoenak:
Bonjour Concept Store Paris jostailu dibertigarriak, dekorazio-artikuluak eta familia osoarentzako opari-ideiak eskaintzen dituen kontzeptu-denda bat da.
L'Habito Français Frantzian diseinatu eta ekoitzitako arropa eta osagarriak soilik eskaintzen dituen Parisko lehen denda da. 
Zeren zain zaude?
Alda dezagun mundua elkarrekin!
🌿🤲🏻
Bihotz Bihotzez 💕