Magical Messages for International Women's Day 🙌🏼🙌🏽🙌🏾


Today is International Women's Day and Bihotz Paris wanted to take the opportunity to highlight feminism. 
The magic formula of our message = sortu + egin.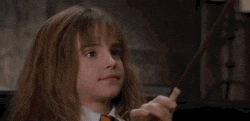 In Basque we don't say "witch", we say "sorgin" which comes from "sortu" (to create) and egin (to do) referring to the "creator".
WITCHES ✨ SORGINAK 
"We are the granddaughters of all the witches you couldn't burn."
In Basque "Erre ezin izan zenituzten sorginen alabak gara gu!"
Since fashion has always been run by men, Bihotz Paris has decided to take action, embroidering T-shirts with "sorgin" word. 
We want women to express their feelings, mood or personality with a "feminist message T-shirt".
We want them to "open their Bihotz"!
Mensajes mágicos para el Día Internacional de la Mujer

🙌🏼🙌🏽🙌🏾


Hoy es el Día Internacional de la Mujer y Bihotz París quería aprovechar la ocasión para destacar el feminismo a través de sus camisetas bordadas.
La fórmula mágica de nuestro mensaje = sortu + egin.


En euskera no decimos "bruja", decimos "sorgin", que viene de "sortu" (crear) y "egin" (hacer), refiriéndose a la "creadora".
BRUJAS ✨ SORGINAK

"Somos las nietas de las brujas que no pudisteis quemar."


En euskera

"Erre ezin izan zenituzten sorginen alabak gara gu!"



Dado que la moda siempre ha sido dirigida por hombres, Bihotz París ha decidido cambiar las cosas

, bordando camisetas con la palabra "sorgin".




 
Queremos que las mujeres expresen sus sentimientos, su estado de ánimo y su personalidad a través de un mensaje feminista en sus camisetas.
¡Animaos a abrir vuestro Bihotz!

Goraintziak Parisetik