In Bihotz Paris we love listening to music!
Music is fun and it gives you an inside look into the way people express themselves. We encourage you to listen to Basque music as it's a great way to learn this wonderful language.
This is why we've decided to create several playlists for you, based on our favourite and 
timeless love songs, from 

Basque and French individual artists, bands and composers.
It seems like a great opportunity to find artists and songs that you didn't know before!
Let's sing & dance all together!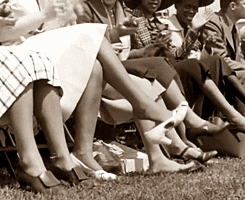 ¡En Bihotz Paris nos encanta escuchar música!
La música se ha convertido en parte esencial de nuestras vidas, permitiéndonos expresar nuestros miedos, alegrías y sentimientos más profundos. Te animamos a escuchar canciones en euskera, ya que es una forma estupenda de aprender este maravilloso idioma.
Y, para ayudarte a ello, hemos creado una lista de playlists con canciones románticas en euskera y francés, cantadas por nuestros artistas, bandas de m
úsica y compositores favoritos.
Es una gran oportunidad para descubrir artistas y canciones que no conocías antes. ¿Te animas? ¡Música maestro!
Discover Bihotz Paris playlist on Spotify: