Bihotz Paris, a sustainable Basque fashion brand
Bihotz Paris is a sustainable fashion brand which aims to promote Basque language or Euskera internationally. To do so, we use environmentally friendly materials, including organic cotton. Our products are certified which ensures that no harmful chemicals have been used in any process of the cotton cycle. Basque or Euskera is one of the oldest languages in Western Europe. Wanna discover more?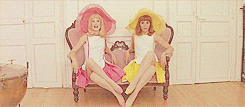 Bihotz Paris, una marca vasca de ropa sostenible
Bihotz Paris es una marca de moda sostenible que tiene como objetivo promover el Euskera a nivel internacional. Para ello, utilizamos materiales ecológicos, incluido el algodón orgánico. Nuestros productos están certificados, lo que garantiza que no se hayan utilizado productos químicos nocivos durante el proceso del ciclo del algodón. El euskera es uno de los idiomas más antiguos de la Europa occidental. ¿Quieres descubrir más?

Ven a conocernos

!