Interview with Haizea Sayar
Tell us about yourself... Who are you, what do you do, where are you from? 

👧

My name is Haizea and I`m from Irun. I grew up on the French Basque coast and I´m an artist and creator of the brand Alabama Banana.
How was your idea born?
I have always had in mind to create my own project in which art would play a major role, and I think the formula has been to find in vintage garments the perfect canvas for art to reach more people, and thus be able to continue doing what I like the most, which is painting.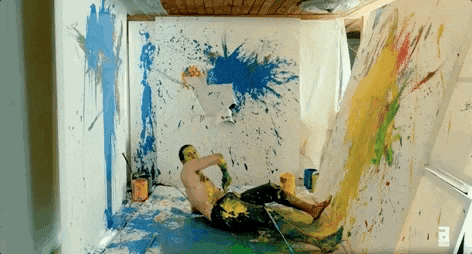 Where do you get inspiration or ideas for your designs? Which is your most successful garment? What´s on it? 
💡
Many things influence my inspiration, I guess being attentive and observing and absorbing the visual stimuli I find, whether in cinema, art, books...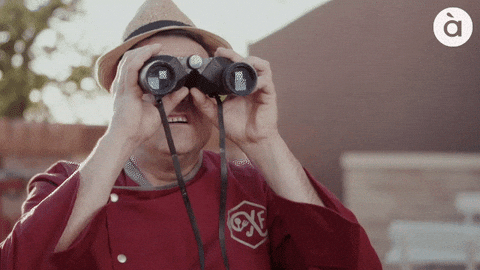 Of the garments that I have painted the most successful are Las Vegas and Amelie, I guess we all are transported to see these jackets to those places and that special character, besides the colourful I use.
Tell us something about yourself that many people don't know (we don't tell anyone
😜
)
I am a bad cook, it stresses me out to cook... 😂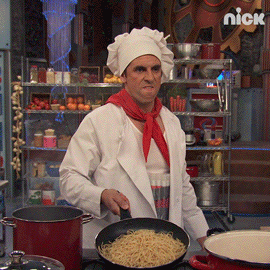 Also, I'm very indecisive, as a good Libra in the most absurd things I find it hard to choose.
What's the thing you like most about Bihotz Paris? What's your favourite
word in Basque and why?
❤️
Its formula to reach so many people in the beautiful way it does it, bringing Basque everywhere with simple and beautiful messages.
My favourite word is definitely, Musutruk! 💋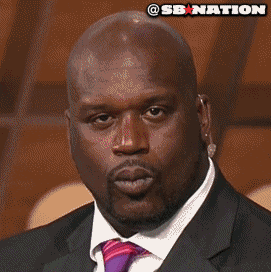 Saying "In exchange for a kiss" seems more romantic to me than saying something is free!
Finally, tell us a
quote or a sentence
that inspires you...
📜
 I really like Picasso's phrase, I like it so much that I have it on my breakfast mug: 
"Inspiration exists but iyou have to find it while working".
***
Konta iezaguzu… Nor zara, zertan egiten duzu lan, nongoa zara?  👧
Nire izena Haizea da eta Irungoa naiz. Frantziako euskal kostaldean hazi naiz eta Alabama Banana markaren atzean dagoen artista eta sortzailea naiz.
Nola sortzen da zure ideia?
Betidanik nahi izan dut buruan nuen proiektu pertsonala martxan jarri, non arteak nagusitasun handia eduki zezan, eta uste dut hau lortu dudala vintage jantziak mihise perfektuan bihurtuz. Horrela, artea jende gehiagorengana iristeaz gain, marrazten jarraitu dezaket.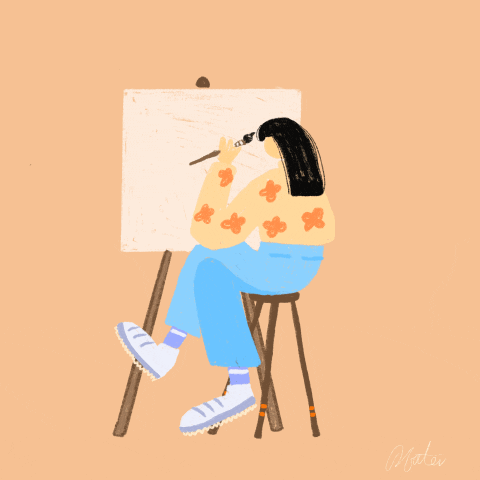 Nondik lortzen duzu inspirazioa eta ideiak zure diseinuetarako? Zure diseinuen arte zein izan du arrakastarik handiena izan duena? Zer du? 💡
Gauza askok eragiten dute nire inspirazioan, hala ere, adi egoteak eta ikusten ditudan estimuluak behatu eta xurgatzeak, zineman, artean, liburuetan, etab. oso lagungarria zait.
Margotu ditudan jantzietatik arrakastatsuenak Las Vegas eta Amelie diseinuak dituztenak dira. Pentsatzen dut, jaka hauek ikustean, hauen bidez denoi eramaten gaituela leku horietara, eta baita ere, hauetan erabiltzen ditudan koloreengatik.
Konta iezaguzu askok zuri buruz ezagutzen ez duten zerbait (ez diogu inori esango 😜)
Sukaldari txarra naiz, sukaldatzen aritzeak asko estresatzen nau 😂
Eta baita ere oso zalantzatia naizela, Libra ona bat bezala, gauzarik zentzugabeenetan asko kosta egiten zait aukeratzea.
Zer da Bihotz Parisetik gehien gustatzen zaizuna? Zein da zure euskarazko hitzik kutunena? ❤️
Hain modu politean hainbeste jenderengana iristeko formula. Euskara, mezu erraz eta politekin leku guztietara hurbilduz.
Inolako dudarik gabe, nire hitz gogokoena Musutruk da 💋
"Musu baten truke" esatea zerbait doan dela esatea baino erromantikoagoa iruditzen zait!
Azkenik, esan iezaguzu zure inspirazio-iturri den esaldi bat 📜
Asko gustatzen zait Picassoren esaldi bat, hainbeste gustatzen zait gosaltzeko katiluan eta guzti dudala:
"Inspirazioa badago, baina lanean aurkitu behar duzu".