Spotted, Aitana from Masterchef is wearing the "Sukaldari" T-shirt from Bihotz Paris. 👩‍🍳🍳
Aitana
 is one of the finalist of Masterchef TV program. Last month we had the pleasure to see her wearing our "sukaldari" T-shirt and posting a picture of it on her Instagram account. Isn't it amazing?
She also published a video wearing our T-shirt while she was cooking one of her favourite recipes. Yummy!
We were so proud of making this capsule collection and sharing it with people like her. The word "Sukaldari" has been embroided at the level of the heart.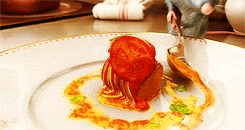 What does Sukaldari mean? 👩‍🍳
In Basque we don't say chef, 
we say sukaldari, which comes from "su" (fire) and "alde" (side), referring to the one next to the fire.
Enjoy the meal! On egin 🍝
Best wishes from Bihotz Paris 💕