Interview with Esti Vivanco
Tell us about yourself. When did you start writing? When did you first realize you wanted to be a writer? ✒️ 
I would love to say that I started reading and writing at a very early age. Ironically enough, I was one of the last kids in my class to learn how to read or write. In fact, as I was born in November, I have always struggled to keep up with the learning pace of the rest of my classmates. My primary-school teacher was very worried at the time, and she even recommended my parents to go see a speech therapist. It wasn't necessary, though, as my mum and dad soon began to read every book in the house with me until I ended up loving it.

My passion for writing came a little later, when a teacher encouraged me to take part in a short-story competition, and I happened to win it! There's a saying in Basque that goes "ezina ekinez egina", which means that you need to work hard in order to achieve something that seems impossible. Well, that is one of my mottos.
What has been your career as a writer? How many books have you written? How long does it take you to write a book? 📚
I have written four books up to date. The last one, "Egun gorriak" (Red Days), was released in January 2020 and tells the story of a twelve-year-old girl who plays football and finds it hard to convince her father to take her passion seriously. The protagonist will need to fight gender stereotypes and try to tell the world that football is also a girls' sport.
It doesn't take me too long to write a book; what takes time is to generate ideas and weave them together. I personally believe that writing can be compared to the process of having a child. In a metaphorical way, of course. There's a beautiful word in Basque to name this: "erditzea", which literally means to give birth, to divide yourself in half. I think that this word pretty much defines what the writing process means to me.
What kind of books do you write? What's your audience (age, genre...)? 👪
I mostly write juvenile literature. As a matter of fact, I work as a language teacher at a high school in Bilbao (Bizkaia, The Basque Country), and I am used to being in contact with young adults, which helps me identify their interests and worries. I find adolescence a very tricky period in life, but also a very interesting one, as students are going through a difficult phase in which they are developing their own identity. Writing for them is a very challenging but also a very rewarding experience. I love the feeling when I give talks at high schools and students get excited to meet me. It is really enriching and gives me strength to keep writing.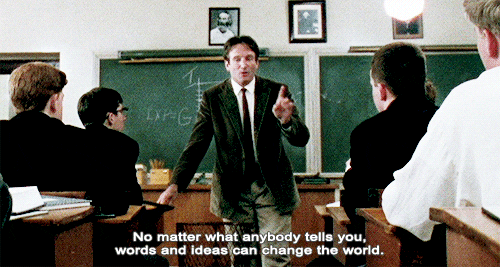 Where do you get information or ideas for your books? Which is your most successful book? What's it about? 🏆
I get most of the ideas for my books from real life, from interesting or funny anecdotes that have happened to me or to people around me. The book which most people have read is "Argixorgin", which means "witch of light", and tells the story of a young girl who faces her problems and fears with the help of a little bat pup. It is an adventure book with a touch of mystery and full of thrills.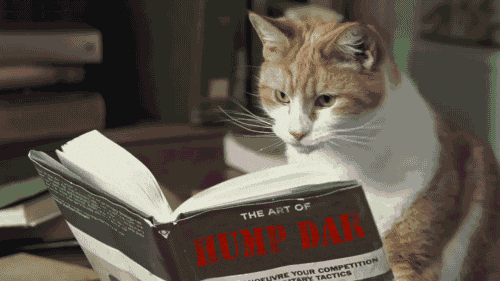 What's the thing you like most about Bihotz Paris? What's your favourite word in Basque? ❤️
I really like Bihotz Paris. On the one hand, because the brand is helping spread the etymology and origin of Basque words all over the world, which is a beautiful thing to do. Playing on "hitz elkartuak" or united words is a really original and attractive idea. On the other hand, I love the Parisian aesthetics of Bihotz Paris and its unique clothing designs.
My favourite word in Basque is "eskutitz", which comes from "esku" (hand) and "hitz" (word), referring to a hand-written letter; a nice tradition that is, unfortunately, becoming rare nowadays.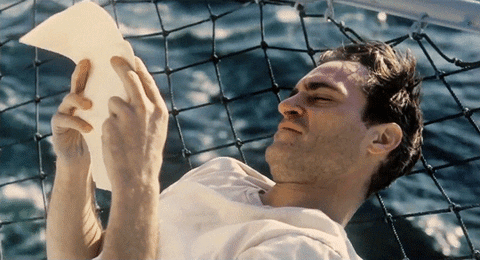 Esti Vivanco idazleari elkarrizketa 
Konta iezaguzu. Zenbat urterekin hasi zinen idazten? Noiz konturatu zinen idazle izan nahi zenuela?
Izugarri gustatuko litzaidake esatea txikitatik hasi nintzela irakurtzen eta idazten. Hala ere, ironikoki, ikastolan gelako azkenetarikoa izan nintzen trebetasun horiek eskuratzen. Azaroan jaioa naizenez, beti kostatu izan zait klase-kideen erritmoari jarraitzea. Lehen Hezkuntzan nengoenean, andereñoa oso kezkatuta zegoen eta gurasoei esan zien logopeda baten laguntza beharko nuela. Ez zen beharrezkoa izan, ordea, gurasoek berehala ekin baitzioten nirekin etxeko liburu guztiak irakurtzeari, gustua hartu nion arte.
Idazteko grina geroago etorri zitzaidan, irakasle batek ipuin laburren lehiaketa batean parte hartzera animatu ninduenean. Txapelketa hura irabazteak aurrera jarraitzeko gogoa piztu zidan. Badago euskaraz oso gustuko dudan esaera bat: ezina ekinez egina, eta esango nuke hori dela neure goiburuetako bat.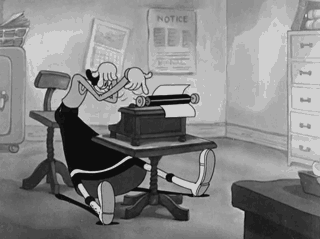 Zein izan da zure ibilbidea idazle moduan? Zenbat liburu argitaratu dituzu egunera arte? Zenbat denbora ematen duzu liburu bakoitza idazten?
Momentuz lau liburu kaleratu ditut. Azkenekoa, Egun gorriak, 2020ko urtarrilean argitaratu zuen Begiko (Santillana Zubia) argitaletxeak eta 12 urteko neska baten istorioa kontatzen du. Protagonistak, Izarrek, futbolean jokatzen du, baina zaila egiten zaio aitak haren afizioa serio hartzea. Genero-estereotipoen aurka gogor borrokatu beharko da, eta munduari erakutsi futbola emakumeen kirola ere badela.
Liburu bat idazteak ez dit denbora askorik eskatzen; konplikatuagoa deritzot ideiak bilatu eta harilkatzearen prozesuari. Uste dut sormen-prozesua erditzearekin konpara daitekeela. Zentzu metaforikoan, noski. Izan ere, idaztea barnean daukazuna ateratzea da, zeure burua bitan erdibitzea, barnean daramazun istorioa argitara emateko.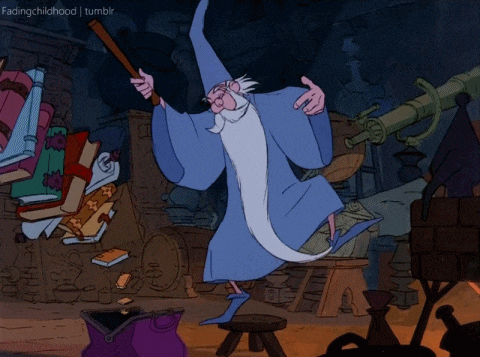 Zein liburu mota idazten duzu? Zein da zure irakurlegoa?
Haur eta gazte literatura jorratzen dut, batez ere. Izan ere, hizkuntza-irakasle lanetan nabil Bilboko Bigarren Hezkuntzako ikastetxe batean, eta etengabeko kontaktuan nago gaztetxoekin. Horrek asko laguntzen dit euren interesak eta kezkak identifikatzen. Nerabezaroa bizitzako etaparik zailenetarikoa dela iruditzen zait, baina era berean oso interesgarria, ikasleek euren nortasuna garatzen ikasi behar dutelako. Eurentzat idaztea erronka handia bada ere, oso esperientzia aberasgarria da. Ikastetxeetan hitzaldiak ematera joaten naizenean, ikasleek nire lanak gustura irakurri dituztela esaten didatenean izugarri pozten naiz, eta horrek idazten jarraitzeko animoak ematen dizkit.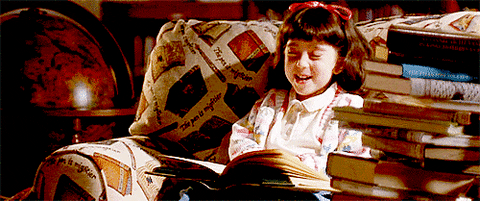 Nondik ateratzen dituzu idazteko informazioa eta ideiak? Zure liburuen artean, zein izan da arrakastarik handiena izan duena? Zeri buruzkoa da?
Ideia gehienak eguneroko bizitzatik ateratzen ditut, neuri edo ingurukoei gertatutako anekdotetatik, adibidez. Benetako bizipenak fikziozko elementuekin nahasten ditut nire liburuetan.
Arrakastarik handiena izan duena Argixorgin dela esango nuke, ikastola nahikotxotan irakurtzen baitute. Istorioak totel-motela den neska gazte baten abenturak kontatzen ditu; saguzar kume baten laguntzaz, protagonistak aurre egingo dio bere ahoskatze arazoari eta familiakoak mehatxatzen dituen arriskuari. Misteriozko liburua da, elementu zirraragarriz betea.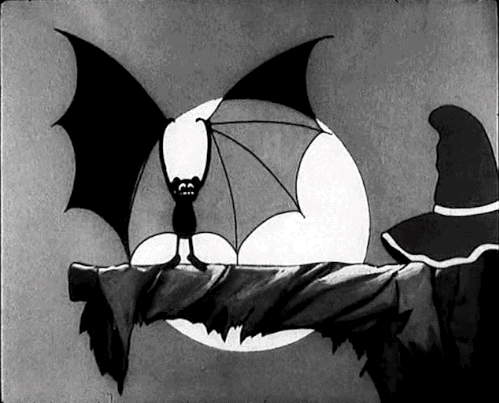 Zer da Bihotz Parisetik gehien gustatzen zaizuna? Zein da zure euskarazko hitzik kutunena?
Bihotz Paris zoragarria iruditzen zait. Alde batetik, euskarazko hitzen jatorria eta oinarri etimologikoa zabaltzen laguntzen duen marka delako; ekimen ederra da, eta behar-beharrezkoa euskara munduan zehar ezagutzera emateko. Gainera, hitz elkartuekin jolastea oso ideia originala da. Bestalde, maite ditut Bihotz Parisen estetika paristarra eta arropen diseinu paregabeak.
Neure hitz gogokoena eskutitz da, "esku" eta "hitz" berbetatik sortua, eskuz idatzitako gutuna esan nahi duena; tamalez, gaur egun gero eta arraroago bilakatzen ari den tradizioa.
Entrevista a Esti Vivanco 
Háblanos un poco de ti. ¿Con qué edad empezaste a escribir?, ¿Cuándo te diste cuenta de que querías ser escritora? ✒️
Me encantaría poder decir que empecé a leer y a escribir a una edad temprana. Sin embargo, irónicamente, en la Ikastola fui de las últimas de mi clase en aprender a leer y a escribir. De hecho, como nací en noviembre, siempre me costó seguir el ritmo de aprendizaje de mis compañeros de clase. Mi profesora de primaria estaba muy preocupada e incluso recomendó a mis padres llevarme a un logopeda. Aunque no fue necesario, ya que mi madre y mi padre leyeron conmigo todos los libros 
de
casa hasta que aprendí.
Mi pasión por la escritura vino un poco más tarde, cuando una profesora me animó a presentarme a 
un concurso
 

de cuentos cortos y ¡lo gané! Hay un dicho en euskera que dice así: "ezina ekinez egina", lo cual significa que con trabajo y esfuerzo se puede conseguir cualquier cosa. Es uno de mis lemas favoritos.

¿Cuál ha sido tu carrera como escritora?, ¿Cuántos libros has publicado hasta ahora?, ¿Cuánto tiempo te lleva escribir un libro? 📚 
Hasta el momento he escrito 4 libros. El último, "Egun gorriak" (d
ías r

oj

os

), fue publicado en enero de 2020 y cuenta la historia de una niña de 12 años que juega a fútbol y a la que le cuesta hacer que su padre tome su afición

 

en serio

. La protagonista tiene que luchar contra los estereotipos de género y tratar de decirle al mundo que el fútbol también es un deporte de niñas.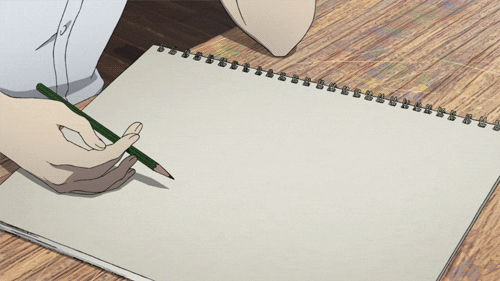 No me lleva mucho tiempo escribir un libro, lo que sí me cuesta más es dar con ideas e hilarlas. Personalmente creo que el proceso de escribir puede compararse al de 
un parto
. De forma metafórica, por supuesto. Hay una palabra que me encanta en euskera para referirse a esto: "erditzea", lo que significa literalmente dar a luz, dividirse en dos. Creo que esta palabra define muy bien lo que significa el proceso de escritura para mi. 
¿Qué tipo de libros escribes?, ¿Cuál es tu audiencia? 👪
Escribo principalmente literatura juvenil. De hecho, trabajo como profesora de idiomas en

 
un instituto
 de Bilbao (Bizkaia, País Vasco), y estoy acostumbrada a estar en contacto con jóvenes adultos, lo que me ayuda a identificar sus intereses y preocupaciones. Creo que la adolescencia es un periodo muy complicado en la vida, pero también muy interesante, ya que los estudiantes atraviesan una fase difícil en la que desarrollan su propia identidad. Escribir para ellos es todo un desafío pero al mismo tiempo una experiencia muy gratificante. Me encanta dar charlas en escuelas y ver a los estudiantes emocionados por conocerme. Es realmente enriquecedor y me da fuerzas para seguir escribiendo.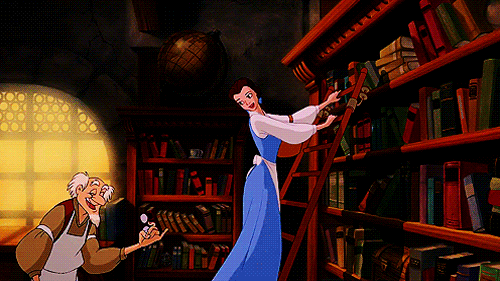 ¿De dónde sacas la información y las ideas para tus libros?, ¿Cuál de tus obras ha tenido más éxito?, ¿De qué trata? 💡
La mayoría de las ideas son extraídas de la vida real, desde temas que me interesan hasta anécdotas divertidas que me han pasado a mi o a conocidos míos. El libro que más gente ha leído es "Argixorgin", lo que significa "bruja de la luz". Cuenta la historia de una niña que enfrenta sus miedos y problemas con la ayuda de un pequeño murciélago. Es un libro de aventuras con un toque de misterio y lleno de emoción.
¿Qué es lo que más te gusta de Bihotz Paris?, ¿Cuál es tu palabra favorita en euskera? ❤️
Me encanta Bihotz Paris. Por un lado, porque es una marca que ayuda a difundir internacionalmente la etimología y el origen de las palabras en euskera, lo que me parece muy bonito y necesario. Jugar con las "hitz elkartuak" o palabras unidas es una idea muy original. Por otro lado, me encanta la estética parisina de  Bihotz Paris y sus diseños textiles únicos
 

.
Mi palabra favorita en euskera es "eskutitz", la cual viene de "esku" (mano) e "hitz" (palabra), refiriéndose a una carta escrita a mano; una preciosa tradición que, desafortunadamente,  hoy en día está desapareciendo.