5 sustainable places in Paris
Paris

 

is famous for its romantic atmosphere, trend-setting fashion and gastronomy, and now is also claiming its spot as a

 

sustainable

 

city! 
Feel like adopting an 

eco-friendly lifestyle? 🌱
Come and discover with us the places in Paris

 that will help you move towards a greener world!
La Recyclerie ♻️ 
A magical place in the 18th arrondissement of Paris.
La Recyclerie is an eclectic cultural centre which aims to promote sustainable development in very original and fun ways. There's a flea market organised every Sunday, inviting visitors to hunt through hidden treasures that can then be upcycled into brand new items at the 'Repair corner'.
Ground control 🍻
Paris's Ground Control is located in a former rail depot, in the 12th arrondissement of Paris.
It's a year-round attraction, which encompasses food trucks, biodynamic wine, craft beer and cocktail bars, together with boutiques, art galleries, an organic food market and its own radio station. It also puts on festivals and DJ sets.
Le hasard ludique 🚂
A revamped train station established in the
 18th arrondissement of Paris.
Near to Avenue de Saint-Ouen, 
le
Hasard Ludique
 is a hybrid cultural space. A restaurant and bar, preceded by a little terrace, allows access to both the auditorium and the atelier. It also has a concert hall, and a practising collective workshop. The perfect place to spend spring and summer.
Les Grands Voisins 🎨
A cooperative village located between the Latin Quarter and the 14th arrondissement.
Les Grands Voisins is active since 2015 on the grounds of a former hospital in the Latin Quarter of Paris. It is a place where people can meet, exchange and be social, inhabited by artists, craftsmen, migrants, the unemployed... The various buildings designed to house different cultural activities. It includes a hostel for migrants and people experiencing difficulties.
La Maison du Zéro Déchet 🏘️
Located in the Montmartre district in the 18th arrondissement of Paris, the Maison du Zéro Déchet is a boutique selling reusable and eco-friendly products.
The House of Zero Waste is both a way of life, a mix of collective projects and many entrepreneurial initiatives in rapid development. Since its opening, it has hosted a program of practical workshops, conferences and training courses, as well as a shop in which you can find everything you need to live, producing less waste and protecting the environment.
La Frange à l'envers 🛍️
  A second-hand store hidden in a paved passageway located in the 11th  arrondissement of Paris.
At the origin of the project, Anne-Sophie and Coralie, two sisters passionated about fashion, have imagined a concept store that attracts those reluctant to second-hand fashion. La Frange à l'envers is a magical place in Paris.
Do you like sustainable fashion? Whether you buy or drop off your clothes, this is the best place to renew your dressing room before summer! 
What are you waiting for?
Let's change the world together! 
🌿🤲🏻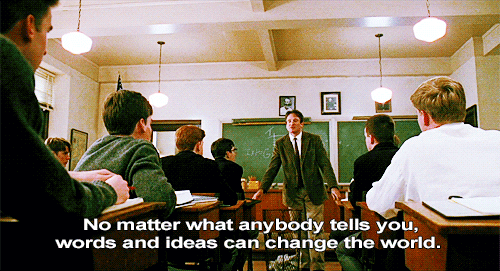 Have a wonderful day & Goraintziak Parisetik,
Bihotz Paris 💕