The most beautiful Breton shirts in cinema 📽️
Kaixo Bihotz Lovers, 
You know we love cinema and movies. This is why for Bihotz Paris' spring-summer collection, we've got inspired by the unforgettable Breton shirts on-screen. ⛵
From Brigitte Bardot in "La Mariée est trop belle" and "Le Mépris", respectively, to Jeanne Moreau in "Jules and Jim", the classic Breton shirts or "la marinière" in French, has enjoyed many on-screen moments.
The Breton shirt has become one of the cinema's trendiest clothing. With the launch of our "Itsasargi" sailor T-shirt collection, we'd like to take a look back at some of the most beautiful Breton shirt in cinema. These elegant white and blue stripes fit perfectly with movie stars. 💙
Let's take a look back at the film icons who wore unforgettable white and blue stripes on-screen! 
Bihotz Paris puts the spotlight on our 10 favourites.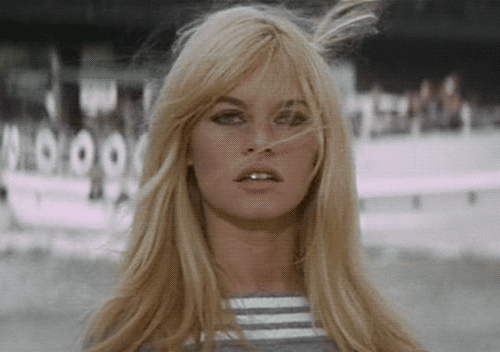 Brigitte Bardot at "La Mariée est trop belle" (1956)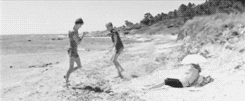 Jeanne Moreau at "Jules and Jim" (1962)
Charlotte Gainsbourg at "L'Effrontée" (1985)
Audrey Tautou at "Coco avant Chanel" (2009)
Katharine Ross at "The Graduate" (1967)
© Silver Screen Collection/Getty Images
Pascal Greggory at "Pauline à la plage" (1983)
© Collection Christophel © Les Films Ariane / Les Films du Losange
John Wayne at "Adventure's End" (1937)
© Michael Ochs Archives/Getty Images
Lyz Taylor at "The Only Game in Town" (1970) 
© Silver Screen Collection/Getty Images
Meg Ryan at "French Kiss" (1995)
Audrey Hepburn in "Two For The Road" (1967)
All actors are dressed with the best Breton shirts and Bihotz Paris girls wouldn't be less!
That's why in Bihotz Paris we've decided to launch the first Basque Breton shirt and we've baptised it as "Itsasargi".
Want to know why? 🎇
In Basque we don't say "lighthouse",
we say "itsasargi",
which roughly translates as "the light of the sea",
and we think it's beautiful. 
Hope you like it!

Goraintziak Parisetik, 
Bihotz Paris 💕