Have you ever heard an irrintzi?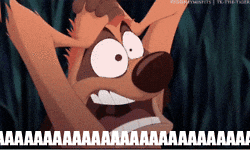 The word irrintzi refers originally to the traditional Basque folk high-pitched scream used to express celebration or happiness. 
The irrintzi is the blood-chilling yell that originated in the Pyrenees thousands of years ago, rising from a hundred throats as Basque warriors leaped from crags, terrorizing invaders.
What is an Irrintzi?
An Irrintzi is a long, shrill scream that is executed with on breath. Formerly it was widely used in the mountains of the Basque Country by shepherds.

How is it used?

Today, Basque people use it as a sign of joy. It's an expression that reveals a feeling of identity and community. The Irrintzis serve to liven up and achieve a climax in the popular celebrations of the Basque towns.