Have you ever heard an irrintzi?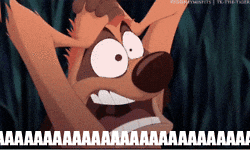 The word irrintzi refers originally to the traditional Basque folk high-pitched scream used to express celebration or happiness. 
The irrintzi is the blood-chilling yell that originated in the Pyrenees thousands of years ago, rising from a hundred throats as Basque warriors leaped from crags, terrorizing invaders.
What is an Irrintzi?
---
Kaixo Bihotz Lovers, 
Do you want to learn some useful Basque expressions?

Get a paper and a pencil, you're ready to go: 📝
1. A, zer parea! Karakola eta barea!
"Oh, what a pair, a snail and a slug."
Said of people who share similar defects or habits, and spend time together.
 
2. Aberats izatea baino, izen ona hobe.
"Rather than being rich, a good name is better."
It's...
---
In Bihotz Paris we love listening to music!
Music is fun and it gives you an inside look into the way people express themselves. We encourage you to listen to Basque music as it's a great way to learn this wonderful language.
This is why we've decided to create several playlists for you, based on our favourite and 
timeless love songs, from 

Basque and French individual artists, bands and composers.
It seems like a great opportunity to find artists and songs that you didn't know before!
Let's sing & dance all together!
---
Kaixo Bihotz Lovers,
Whether you're looking for a nice Basque gift for your beloved one or if you want to give yourself an affordable but AWESOME and eco-friendly present in Euskera, you can find below ideas that are guaranteed to please. Help yourself!
Bihotz T-shirt
The perfect gift for your romantic and 
sensitive 

friend. She 

might not find it easy to fall profoundly in love, as such love demands a combination of many virtues that...
---
Bihotz Paris, a sustainable Basque fashion brand
Bihotz Paris is a sustainable fashion brand which aims to promote Basque language or Euskera internationally. To do so, we use environmentally friendly materials, including organic cotton. Our products are certified which ensures that no harmful chemicals have been used in any process of the cotton cycle. Basque or Euskera is one of the oldest languages in Western Europe. Wanna discover more?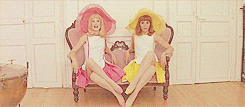 ...
---
Choosing a selection results in a full page refresh.
Press the space key then arrow keys to make a selection.